A varied and big bike tour through the beautiful Luxembourg region of Mullerthal. From Berdorf it goes first direction Echternach or towards Grundhof, past erratic rock formations, then to Beaufort with its imposing castle ruins.
Bikemaps with all different routes are available at the reception. In addition, we offer a small workshop near the reception, with all common spare parts so that you can fix a minor repair in case of problems.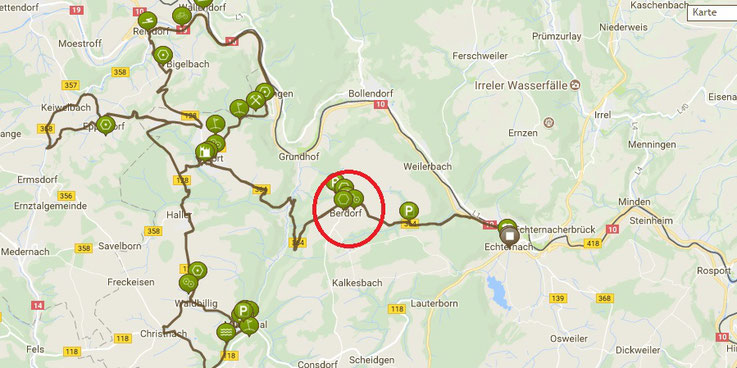 Sorry, the comment form is closed at this time.